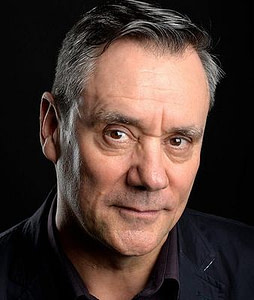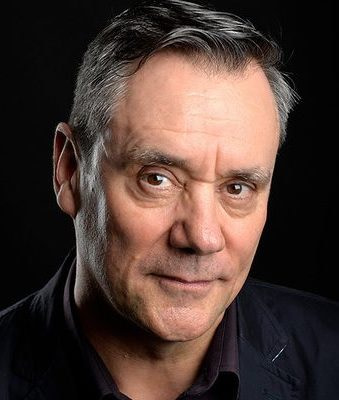 Mark started out working with Stephen Daldry (Billy Elliot, The Crown) in Metro Theatre Company. His theatre work has taken in most of Britain's great regional theatres as well as West End and tours. His many TV roles include DC Oakhill in the first Prime Suspect and Paul Stritch in The Bill but he is also the actor called on by comedy team Andy Hamilton, Ian Hislop and Guy Jenkins for  villains as well as cops in Outnumbered, Drop The Dead Donkey, The Lord of Misrule and Jeffrey Archer The Truth and The Alan Clarke Diaries. He has recorded many radio dramas for BBC Radio 4 and his film credits include Jonathan Masbath in Tim Burton's Sleepy Hollow and Captain Scott in the Bond film Tomorrow Never Dies.
Mark has appeared in lead roles in all the London Rep seasons to date. He last appeared at The Shelley this April with Airpocket Theatre in the comedy Daisy Chain which returns by popular demand this December.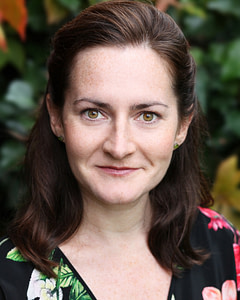 Victoria trained at Mountview Academy of Theatre Arts after reading a degree in Astrophysics and returns to the London Repertory Players for her second season, having performed in Dead Guilty and Suddenly At Home in 2018.
Other theatre work includes Henry V (Riverside Studios and national tour); The Playboy of the Western World (Winchester Theatre Royal and No.1 tour); the title role in the UK premiere of Oscar Wilde's The Duchess of Padua (Pentameters Theatre); and a number of new-writing credits including Gazing at a Distant Star (Greenwich Theatre), Lally The Scut (Theatre 503),  Life Sentence (Southwark Playhouse) and Wonder Girl (Ovalhouse).
Victoria has also performed in weekly rep. with the Charles Vance Company at the Manor Pavilion Theatre, Sidmouth, in an array of comedies, thrillers and classics including Rattigan's While The Sun Shines; Coward's Private Lives; and Ayckbourn's Absurd Person Singular.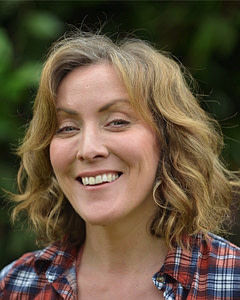 Margaret trained at the London Academy of Music and Dramatic Art.  Her theatre credits include performances at The Palace Theatre Watford, Everyman Theatre Liverpool, Frinton Summer Theatre, Manchester Library Theatre, The Belgrade Theatre Coventry, The Nuffield Theatre Southampton and touring with the English Touring Theatre.  She has performed in plays including  A Doll's House, Design for Living, Charley's Aunt,  Twelfth Night, Love for Love, Daisy Pulls it off, and Steel Magnolias.  While performing in Frinton Summer Theatre she performed in six plays back to back over a 7 week period, in plays including Intimate Exchanges by Alan Aykbourn which is a two actor play where the actors plays five parts each.  She describes the experience as terrifying and exhilarating.  At the start of each performance the National Anthem was played and she still gets butterflies when she hears it today!  She lives with her family in North Dorset and is delighted to be joining The London Repertory Players for this season at the Shelley Theatre.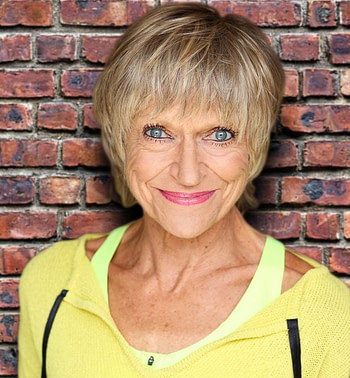 Nikki is delighted to be coming home again to the South Coast following her performance in Dangerous Corner last summer with LRP. She is, of course, best known to millions of television viewers for her role as SYLVIA in eight series of the top show HI-DE-HI for the BBC.
Nikki's great uncle, SIR JOHNSTON FORBES-ROBERTSON was married to GERTRUDE ELLIOT. He opened R.A.D.A. with SIR GEORGE BERNARD SHAW and SIR HERBERT BEERBOHM TREE in 1904. In 1913, he was knighted for his portrayal of HAMLET. His daughter, JEAN FORBES-ROBERTSON was famous for her role in PETER PAN.
Nikki  trained at the ROSE BRUFORD COLLEGE, and gained much early theatre experience in reps all over the UK, and on extensive tours abroad which included NO SEX PLEASE, WE'RE BRITISH in Sweden, CONFESSIONS OF A WINDOW CLEANER in Zimbabwe and WHO GOES BARE in South Africa. She toured the UK with John Inman in BEDSIDE MANNERS for seven months to rave reviews and is grateful to have worked with some other classic comedians such as Paul Shane, Charlie Drake, John Cleese and Kelly Monteith. Other theatre credits include MEDEA, BLEAK HOUSE, LORD ARTHUR SAVILE'S CRIME, MURDER BY SEX, THE MATING GAME, NOT NOW DARLING, DIG, VOLLEY, SPIKE, THE HAPPIEST DAYS OF YOUR LIFE, SNATCH 69, THERE GOES THE BRIDE, MIXED DOUBLES, THE ONLY WAY OUT & STRIP POKER. On television, Nikki has appeared in THE UPPER HAND, THE SWEENEY, THE LIFE OF SHAKESPEARE, LIFE BEGINS AT FORTY, THE LENNY HENRY SHOW, THE RUSSELL HARTY SHOW, THIS MORNING, THE BIG BREAKFAST, THIS IS YOUR LIFE and STARS RE-UNITED, amongst many others. At Christmas, Nikki can usually be found playing The Wicked Queen in SNOW WHITE AND THE SEVEN DWARFS – a role she has made her own for the past twelve years – or The Wicked Witch in THE WIZARD OF OZ. Her distinctive Voice has enabled her to work extensively in the voice-over field. Nikki loves sports and is an accomplished Horsewoman and scuba diver.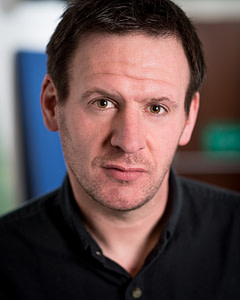 Neil has recently finished a run of 2 plays for this year's Brighton Fringe where he played Jerry in Harold Pinter's Betrayal, and Frank in a new play titled Further Education.
Recent theatre credits include The Murder Game and Suddenly At Home for the London Repertory Players last summer, Moment Of Grace for the Bloomsbury Festival, Rope and (award-winning new play) Bully Beef for Brighton Fringe, and the classic Christmas story It's A Wonderful Life.
Other stage credits include Dial M For Murder, The Good Doctor, Yes Prime Minister and The Ladykillers. Neil has also enjoyed performing in new writing plays including The Missing Special, Magpies, Trial By Ego and (the sell-out comedy) Would Like To Meet.

Neil has appeared in over seventy short films, most notably the award-winning Wise Girl and The Domestic Life Of Mollusks. Other screen work includes feature films Dragonflies Only Live For 24 Hours, Strangers Within, The Cutting Room and Addict as well as various commercials for companies such as Nationwide, Warburtons and BMW. He also played the lead role in The Lost Boys music video for their single China In The Sink. 
Neil's voice credits includes extensive work on the sci-fi audio drama series The Whisper Through The Static and voicing various characters in the stop-motion animated feature film, Strike. Originally from Blandford Forum, Neil is over the moon to be performing again in his home county of Dorset.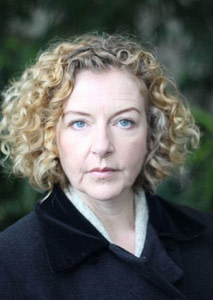 Claire trained at RADA. Classical roles include Silvia in The Two Gentlemen Of Verona, Hermione in The Winters Tale, Emilia in Othello and Helena in A Midsummer Night's Dream. Claire has worked extensively in repertory theatre. Some of her favourite roles have been Jane in Jane Eyre; Freda in Dangerous Corner; Shelby in Steel Magnolias; Lisa Koletzky in Verdict; Pauline in One For The Road; Jacqueline in Don't Dress For Dinner; Gwendolyn in The Importance Of Being Earnest; and Angela in Abigail's Party at the Nuffield Theatre, Southampton. She worked with Vernon Thompson in rep more than 20 years ago in towns such as Wolverhampton; Crewe; Swindon and Croydon.
More recently, she has appeared as Rachel in Season's Greetings; Mother Theresa in Ladies In Retirement; Bunny in A Murder Is Announced and Henrietta in A Party To Murder which were all national touring productions.Claire has also played the Witch in Taking Liberties at the Hackney Empire and Kate Doogan (understudy) in Philadelphia Here I Come at the Wyndham's Theatre. Last summer she was suffocated every night by Mark in LRP's production of Suddenly at Home but is determined to live through to the end of a play this season.
Claire lives in Bournemouth with her husband and two children.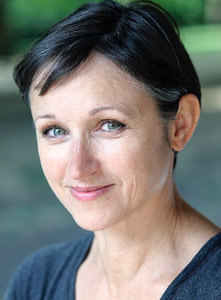 Barbara's first job was in Stephen Daldry's company Metro. She has played lead roles for most of Britain's vital regional producing theatres as well as at the Lyric Hammersmith and The Gate Notting Hill.  She starred in the improvised soap Brinkleys at East Dulwich Tavern and has performed her solo pieces with the company Narativ at Wilton's Music Hall and Southwark Theatre.  Barbara's TV credits include Cold Feet, Prime Suspect, Brass, Hetty Wainthropp Investigates, 24/Seven, Emmerdale, East Enders and also Coronation Street playing Hilary Johnson. Barbara has played lead roles in many short films including for award winning director Carol Morley and this year for Patrick Brooks as Nicole in his film A Pleasing Shape. She has recorded many dramas for BBC Radio 4.
Barbara has been privileged to appear in lead roles in all the London Rep seasons to date. She last appeared at The Shelley this April with Airpocket Theatre alongside Mark Spalding in a situation comedy about two actors, Daisy Chain, which they wrote together. The Bournemouth Echo urged audiences to see it, calling it "the real thing".  For people who missed out in April it returns to The Shelley in December.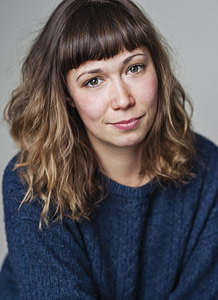 Hephzibah trained at the Royal Central School of Speech and Drama where she won the Peter and Alice Bursary. Her recent credits include A Midsummer Nights Dream (Flute) at the Bridge Theatre, Laura in the feature film Chasing Shadows and Brenda in Brenda the Alternative Steward; '' funny and innovating, placing women in the central heart and soul of comedy' NewWaveDistrict. She was nominated for Best Actress at the British Horror Film Awards for her role in Spira and is also a writer and film maker. Currently she is working on her new solo show 'Christina Columbus of the Afterworld'. She is delighted to be a part of London Rep's season for a third season- past roles include June in The Murder Game and Betty in Dangerous Corner, and is looking forward to enjoying the summer back in her home town.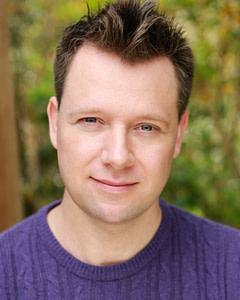 A graduate of the Hub Theatre School in St. Austell, Cornwall and the City Lit London, Adam has extensive experience in weekly repertory. His theatre and West End credits include Gerald in Rookery Nook (Paul Taylor Mills Productions), Charles Bishop Privates on Parade (Greenwich Theatre) Ensemble Rigoletto, Die Fledermaus, Peter Grimes (London Coliseum, ENO) Will in Fairytales (Yellow Earth Theatre), Gremio in The Taming of the Shrew, (The Festival Players Tour); Don in Summer Holiday at The Minack Theatre;  The Wonderful World of Dissocia  (London City Lit Theatre Company), Clive in Five Finger Exercise; Karak in Bedful of Foreigners; Tony in Abigail's Party, Jimmy in September Tide, Willie Briggs in Pools Paradise and Sergeant Cadwallader in Unexpected Guest all at the Manor Pavilion Sidmouth for Charles Vance Productions.
TV and Film Credits include Casualty (BBC);  Ben Stone in Omega (AC Films), Daniel Kensit in Keeping Faith (Unit Films), Jim in Obsession (Met Film School) Brett in YYZ 2 LHR (Seven Seas Productions) Will Carter in The Funeral Party, Commercials in include Nuffield Health, Gentle Grip Socks and M&S Corporate. He also works as a presenter for Halford's online "How to" videos.
Adam had played Prince in panto in Billingham's Forum Theatre, Bolton's Albert Halls and Preston's Guildhall Theatre.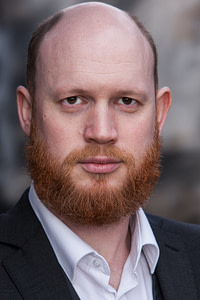 Al is very excited to be back for the London Repertory Player's fourth year here at the Shelley Theatre, sharing the stage with familiar and new faces and is as equally excited to see returning audience members as he is new ones!  Since last year, Al has continued to tread the boards with Exeter-based Middle-Weight Theatre Company, which has been enjoying positive responses towards their latest show, "Amendments", written by company co-founder and member Matt Roberts.  Al has also been dabbling in more writing himself, aiming to have his second play, "Speed Awareness" up and running as 'quickly' as possible – pun intended!  Al hopes you thoroughly enjoy the show!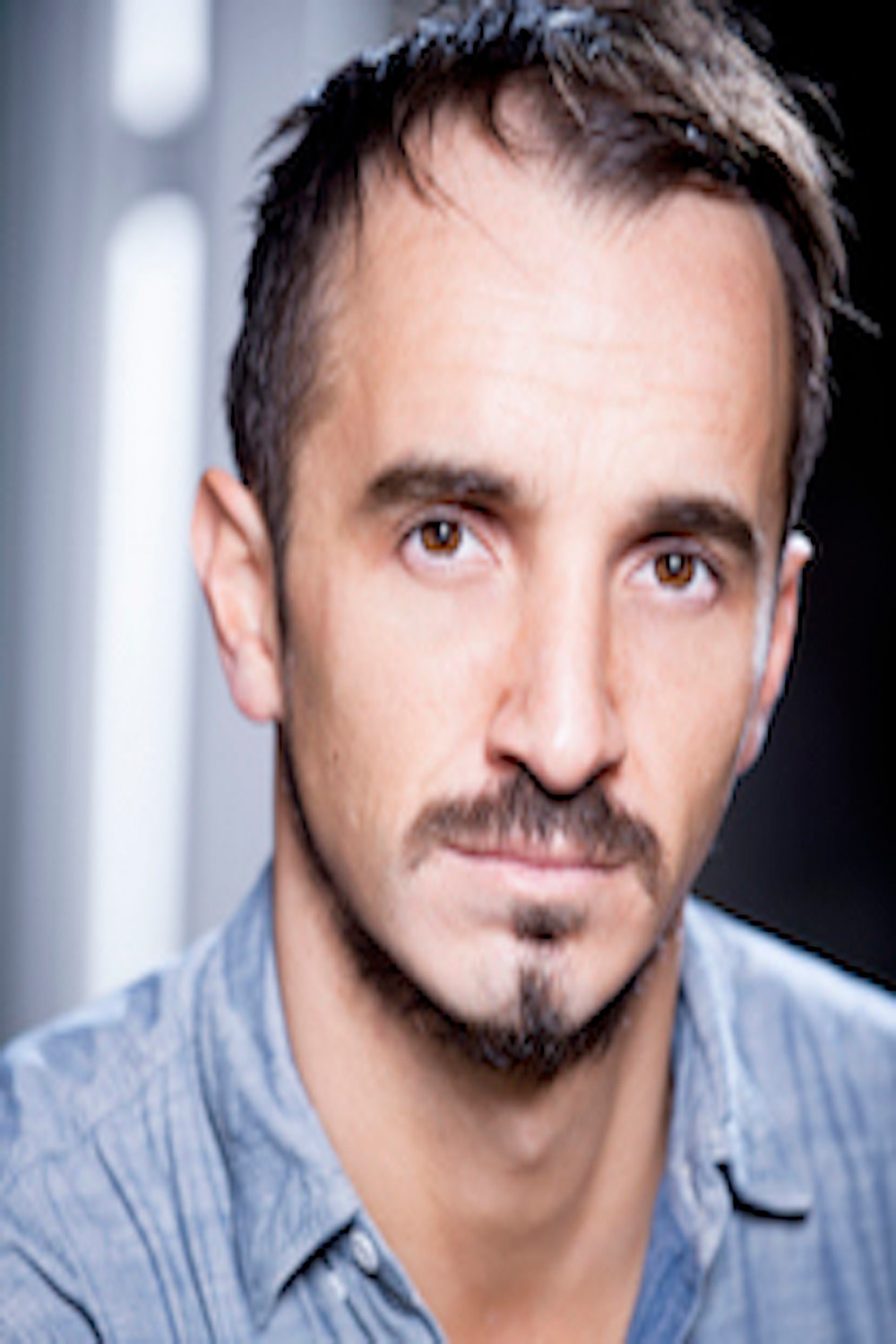 Mitch trained at Drama Studio London. Various professional credits include 'Relatively Speaking' (White Horse Theatre), 'Romeo and Juliet (English Theatre Company) and two seasons of weekly repertory theatre (CV Productions) where roles included Gerry in 'The Murder Game', as well as adverts for Subway and Sky Sports. He recently appeared as Winston Smith in George Orwell's '1984' at The John Lyon Theatre, London, where he first featured in 'The Wonderful World of Dissocia'. He has experience in devising, improvisation and comedy revue (Newsrevue) and, when not acting, he works as a language teacher and translator.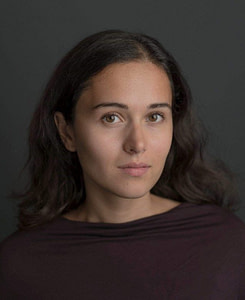 Jessica is London born and bred. A graduate from City Lit Drama School, her credits include: 'Blue Stockings'; 'Her Naked Skin' and 'The Chrysalids' all at the John Lyon Theatre, Covent Garden;  'The Future Miss Smith' (Bedlamb Theatre), 'Killing Donald' (Vagabond Theatre) and 'Skin' (Moving Culture Film Productions).  She is delighted to be joining the London Rep Players for the summer.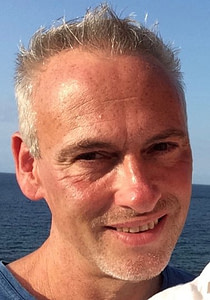 Since last summer, Vernon has directed The Laramie Project in London and taken his production of The Wily Widow to Teatro Franco Parenti in Milan following an earlier successful run at Hen and Chickens Theatre in Islington. He continues to work for Channel 4 News as Voice consultant to their broadcasters and journalists, and private clients include presenters on BBC Television News and an international male model! Vernon heads up Voice, Speech and Communication courses at City Lit, the UK's largest adult education institution, as well as managing its accredited acting training programme. He is thrilled to present the 4th summer repertory season at the Shelley Theatre, having previously directed over 70 productions in repertory, on the London fringe and at drama schools. He lives in East London.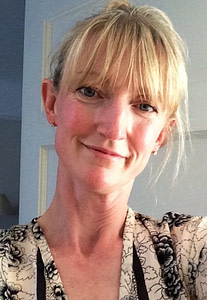 Keely's first production was at The Shelley Theatre in 2013 as ASM on Trial by Ego, in association with the charity Four and Twenty Blackbirds. In 2016, she co-founded 'The Winchester Pub Theatre', with a desire to reinvigorate fringe theatre within the Bournemouth area. Keely went on to stage-manage the inaugural season of monologues and duologues at The Winchester, including productions of The Vagina Monologues, The Singing Bowl, The Telltale Heart, Syd Barrett, and Piaf. She joined Doppelganger Productions in early 2017, producing The Murder Wife, along with co-producing and stage managing the Arts Council funded RIDE! Keely has also worked with local theatre company ImpAct Theatre, as well as Airpocket Productions, reuniting with rep regulars Mark Spalding and Barbara Dryhurst. Keely is delighted to return for a third season with the  London Repertory Players.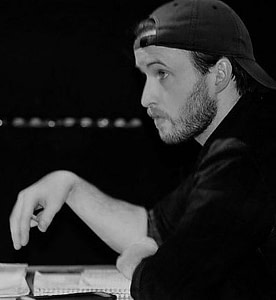 Jordan has worked as Assistant Director on Vernon's production of 'The Laramie Project' this year as well as Deputy Stage Manager on 'Blue Stockings' and as Assistant Stage Manager on 'Her Naked Skin', all at the John Lyon Theatre, London. Jordan also works as a sound and light designer in theatre at various venues throughout London. He is currently working on several short films as an Assistant Producer and 2nd Assistant Director, alongside writing his first play which he hopes to have up and running by the end of this year. In the meantime, he is looking forward to a summer by the seaside, with the hopes of some surf worthy waves!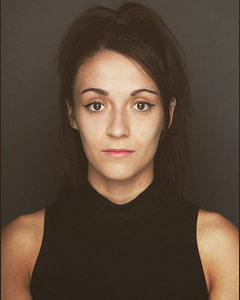 This is Emma's first year with London Repertory Players. She works in events, theatre and film as a Scenic and Props Designer/Artist. Some of her previous design work includes A Midsummers Night's Dream, Top Girls, The Laramie Project, The Diary of Anne Frank, Tom Jones, Letters To Sala, Harvey and The Liar. Emma graduated with a degree in BA Theatre Arts (Design and Technical Theatre) in 2006. Although she trained as a theatrical designer, Emma also specialises in props and scenic painting/fabrication, working on award winning events and recently film which led to her being selected for ScreenSkills (skills to film programme) for experienced tradespeople at Pinewood Studio.
Emma has worked across the UK, overseas in America and New Zealand and she's incredibly excited to add the beautiful Bournemouth to that list. She hopes you enjoy this season!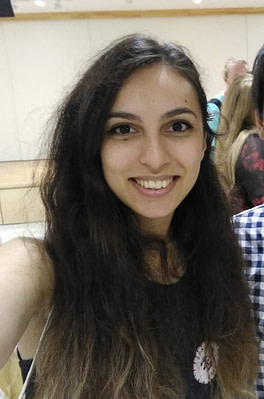 Aleya has worked on this year's City Lit productions 'The Laramie Project'  (directed by Vernon) and 'Warp and Woof,' and she is very excited to be working with London Repertory Players this summer at Shelley Theatre. Before starting out in stage management only recently, Aleya was living in Japan and doing absolutely nothing to do with theatre, but has enjoyed every minute and loves the learning that accompanies every different play. She realises rep is a steep learning curve!