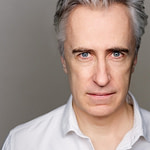 David trained at LAMDA. Theatre work includes: Love on the Links (Salisbury Playhouse); Mother Courage and her Children (Southwark Playhouse); Windows (Finborough Theatre); King John (Rose Theatre, Kingston); Noises Off (Mercury Theatre, Colchester); Three Steps to Heaven (Palace Theatre, Watford).Variation on a Theme (Finborough Theatre), Offie award nomination for best supporting actor. Betrayal (Gala Theatre, Durham); Cider With Rosie (New Vic, Staffs); Hobson's Choice (Theatre Royal, York); Julius Caesar and Romeo and Juliet (both for the Royal Shakespeare Company); As You Like It and Anthony and Cleopatra (both for the English Shakespeare Company).
Recent Television includes: Code 404 (Sky); Dark Heart (ITV); Arthur and George (ITV); The White Queen (BBC); The Politician's Husband (BBC); Eastenders; Holby City; Casualty; Doctors (BBC)
Recent Film: Fast Girls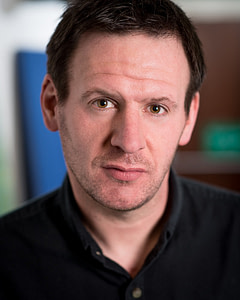 Neil has recently finished a run of 2 plays for this year's Brighton Fringe where he played Jerry in Harold Pinter's Betrayal, and Frank in a new play titled Further Education.
Recent theatre credits include The Murder Game and Suddenly At Home for the London Repertory Players last summer, Moment Of Grace for the Bloomsbury Festival, Rope and (award-winning new play) Bully Beef for Brighton Fringe, and the classic Christmas story It's A Wonderful Life.
Other stage credits include Dial M For Murder, The Good Doctor, Yes Prime Minister and The Ladykillers. Neil has also enjoyed performing in new writing plays including The Missing Special, Magpies, Trial By Ego and (the sell-out comedy) Would Like To Meet.

Neil has appeared in over seventy short films, most notably the award-winning Wise Girl and The Domestic Life Of Mollusks. Other screen work includes feature films Dragonflies Only Live For 24 Hours, Strangers Within, The Cutting Room and Addict as well as various commercials for companies such as Nationwide, Warburtons and BMW. He also played the lead role in The Lost Boys music video for their single China In The Sink. 
Neil's voice credits includes extensive work on the sci-fi audio drama series The Whisper Through The Static and voicing various characters in the stop-motion animated feature film, Strike. Originally from Blandford Forum, Neil is over the moon to be performing again in his home county of Dorset.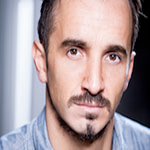 Mitch trained at Drama Studio London. Various professional credits include 'Relatively Speaking' (White Horse Theatre), 'Romeo and Juliet (English Theatre Company) and two seasons of weekly repertory theatre (CV Productions) where roles included Gerry in 'The Murder Game', as well as adverts for Subway and Sky Sports. He recently appeared as Winston Smith in George Orwell's '1984' at The John Lyon Theatre, London, where he first featured in 'The Wonderful World of Dissocia'. He has experience in devising, improvisation and comedy revue (Newsrevue) and, when not acting, he works as a language teacher and translator.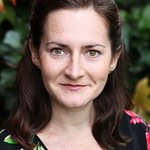 Victoria trained at Mountview Academy of Theatre Arts after reading a degree in Astrophysics and returns to the London Repertory Players for her second season, having performed in Dead Guilty and Suddenly At Home in 2018.
Other theatre work includes Henry V (Riverside Studios and national tour); The Playboy of the Western World (Winchester Theatre Royal and No.1 tour); the title role in the UK premiere of Oscar Wilde's The Duchess of Padua (Pentameters Theatre); and a number of new-writing credits including Gazing at a Distant Star (Greenwich Theatre), Lally The Scut (Theatre 503),  Life Sentence (Southwark Playhouse) and Wonder Girl (Ovalhouse).
Victoria has also performed in weekly rep. with the Charles Vance Company at the Manor Pavilion Theatre, Sidmouth, in an array of comedies, thrillers and classics including Rattigan's While The Sun Shines; Coward's Private Lives; and Ayckbourn's Absurd Person Singular.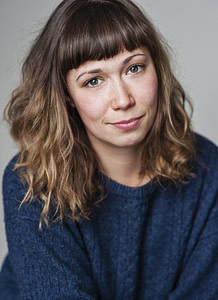 Hephzibah trained at the Royal Central School of Speech and Drama where she won the Peter and Alice Bursary. Her recent credits include A Midsummer Nights Dream (Flute) at the Bridge Theatre, Laura in the feature film Chasing Shadows and Brenda in Brenda the Alternative Steward; '' funny and innovating, placing women in the central heart and soul of comedy' NewWaveDistrict. She was nominated for Best Actress at the British Horror Film Awards for her role in Spira and is also a writer and film maker. Currently she is working on her new solo show 'Christina Columbus of the Afterworld'. She is delighted to be a part of London Rep's season for a third season- past roles include June in The Murder Game and Betty in Dangerous Corner, and is looking forward to enjoying the summer back in her home town.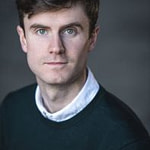 Joseph Prestwich is a actor, writer and theatre-maker originally from Blackpool, and based in London. He trained at the Guildford School of Acting and is currently writing a PhD on German theatre at King's College London. With ShakeItUp Theatre, Joseph has performed "The Improvised Shakespeare Show" regularly since 2018, touring to Rome, Warsaw, Stratford-Upon-Avon and across the UK. His theatre credits include: Der Weihnachtsmann auf Abwegen (Theater Frankfurt, 2019), Twelfth Night (The Dell Outdoor Theatre, 2019), The Wily Widow (Teatro Franco Parenti, 2019; Hen and Chickens Theatre, 2017), Balladina (The Drayton Arms, 2018), and (don't) touch me (The Silver Building, 2018). Screen credits include: Millennials, The Long Ride and Natural Love.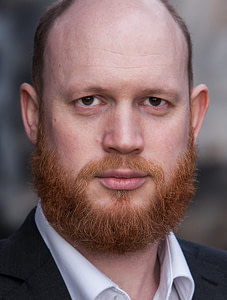 Al is very excited to be back for the London Repertory Player's fourth year here at the Shelley Theatre, sharing the stage with familiar and new faces and is as equally excited to see returning audience members as he is new ones!  Since last year, Al has continued to tread the boards with Exeter-based Middle-Weight Theatre Company, which has been enjoying positive responses towards their latest show, "Amendments", written by company co-founder and member Matt Roberts.  Al has also been dabbling in more writing himself, aiming to have his second play, "Speed Awareness" up and running as 'quickly' as possible – pun intended!  Al hopes you thoroughly enjoy the show!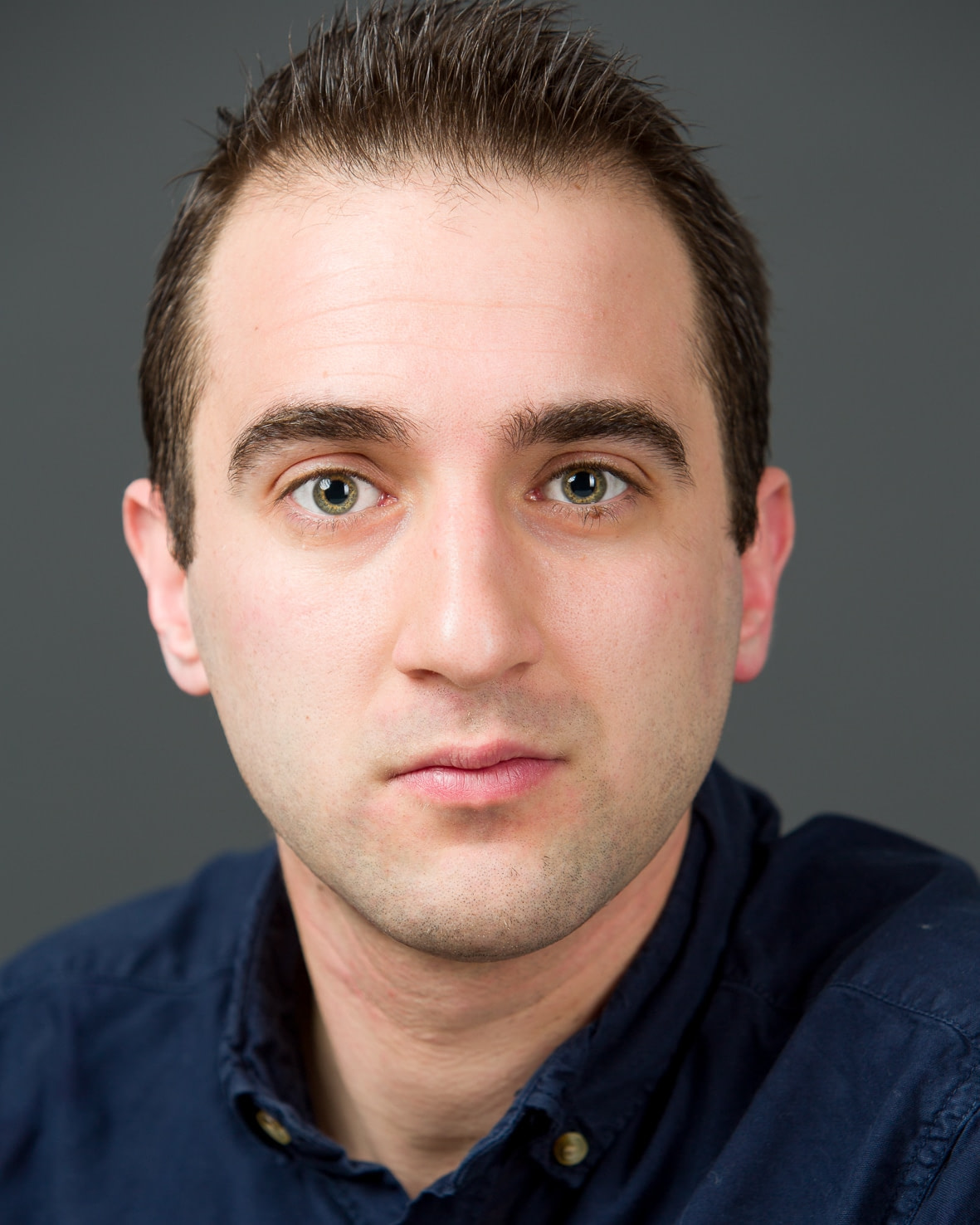 Musa Trevathan originally from London is currently studying a Batchelor's in Acting at the Royal Welsh College of Music and Drama. He previously studied on the Actor's Training Company at City Lit in London and performed in four productions including John Malcom in Sperate Tables and the 2017 Agents' Showcase, both directed by Vernon Thompson; also Feste in Twelfth Night. Musa started his acting career three years ago in Amsterdam and performed in various fringe productions with the Orange Theatre Company. Musa is also a semi-professional musician and enjoys performing his own music in and around London and Cardiff.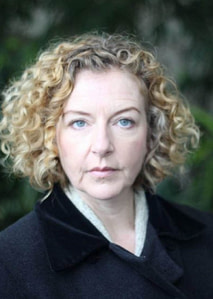 Claire trained at RADA. Classical roles include Silvia in The Two Gentlemen Of Verona, Hermione in The Winters Tale, Emilia in Othello and Helena in A Midsummer Night's Dream. Claire has worked extensively in repertory theatre. Some of her favourite roles have been Jane in Jane Eyre; Freda in Dangerous Corner; Shelby in Steel Magnolias; Lisa Koletzky in Verdict; Pauline in One For The Road; Jacqueline in Don't Dress For Dinner; Gwendolyn in The Importance Of Being Earnest; and Angela in Abigail's Party at the Nuffield Theatre, Southampton. She worked with Vernon Thompson in rep more than 20 years ago in towns such as Wolverhampton; Crewe; Swindon and Croydon.
More recently, she has appeared as Rachel in Season's Greetings; Mother Theresa in Ladies In Retirement; Bunny in A Murder Is Announced and Henrietta in A Party To Murder which were all national touring productions.Claire has also played the Witch in Taking Liberties at the Hackney Empire and Kate Doogan (understudy) in Philadelphia Here I Come at the Wyndham's Theatre. Last summer she was suffocated every night by Mark in LRP's production of Suddenly at Home but is determined to live through to the end of a play this season.
Claire lives in Bournemouth with her husband and two children.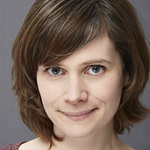 Kirsty Cox trained at the Royal Conservatoire of Scotland. Her recent theatre work includes Apple John, The Boy Who Climbed Into The Moon and Olive and the Dream Train for Theatre Alibi, The Odyssey and Medusa for Bristol Old Vic, The Macbeth Curse for Prime Theatre/Bolton Octagon, The Last Post for Kilter Theatre and the one woman show Stalin's Daughter for Blue Brook Productions. She has also previously performed in four summer seasons of weekly rep in Sidmouth with Charles Vance Productions. She is a regular performer with street theatre company, The Naturals, and the comedy improvisation group, Instant Wit. She has recorded several audiobooks and also radio drama for BBC Radio 4. Her film and television experience includes Trollied for Sky TV, commercials for Toolstation and Visit Wales, and several independent feature films.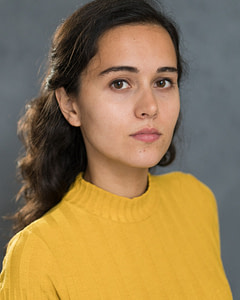 Jessica Olim is from London and a graduate from City Lit Drama School. Her credits include: 'Blue Stockings'; 'Her Naked Skin' and 'The Winter's Tale' all at the John Lyon Theatre, Covent Garden;  'The Future Miss Smith' (Bedlamb Theatre), 'Killing Donald' (Vagabond Theatre) at Stockwell Playhouse and 'Skin' (Moving Culture Film Productions). 
She is fluent in Spanish and Portuguese, and plays Countdown for fun. She is very excited to be joining the London Repertory Players for a second season, having made her debut in 'Private Lives' and 'House Guest' last year.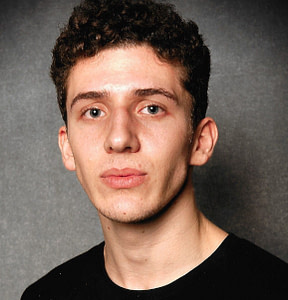 Pavel Steiner is a Swiss, Russian and English actor who studied in Switzerland before moving to London in 2017. Since then, he has trained at the Actors Temple, Kingdom Drama School, The Royal Central School of Speech and Drama and other institutions. He is currently completing his first year of training at the Mountview Academy of Theatre Arts. He is fluent in English, French and Russian. He has appeared in Blue Stockings (CityLit/2018) and The Laramie Project (CityLit/2019). 
tour of 'Pink String and Sealing Wax'/'Arms and the Man', and straight into panto in Bridlington as Pantonlone. Halcyon days. In the not so distant past he has toured with Ian Dickens Productions in 'Rope' and 'Daisy Pulls It Off', and Bruce James Productions in 'Intent To Murder'. More recently he played Capt.Ahab in 'Moby Dick', Scrooge in 'A Christmas Carol', 'Dracula' and Inspector Goole in 'An Inspector Calls'. He will soon feature in the Netflix production of 'The Lost Pirate Kingdom' as an MP, and the eponymous lead in a television drama/documentary of John Wycliffe. As a huge admirer of J B Priestley it is a pleasure and a thrill to be cast in I Have Been Here Before.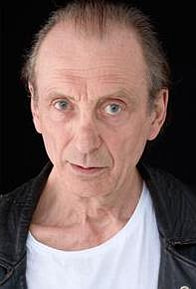 Jared Morgan has appeared in most major theatres across Great Britain and Ireland as well as extensive tours in Europe, performing in a variety of productions from farce to tragedy, pantomime to thriller, musical to comedy. One of his first roles was Michel in 'The Creeper' at the Circle Theatre, Belfast. From there to the start of a five month weekly rep season at Wolverhampton Grand, quickly followed by a
tour of 'Pink String and Sealing Wax'/'Arms and the Man', and straight into panto in Bridlington as Pantonlone. Halcyon days. In the not so distant past he has toured with Ian Dickens Productions in 'Rope' and 'Daisy Pulls It Off', and Bruce James Productions in 'Intent To Murder'. More recently he played Capt.Ahab in 'Moby Dick', Scrooge in 'A Christmas Carol', 'Dracula' and Inspector Goole in 'An Inspector Calls'. He will soon feature in the Netflix production of 'The Lost Pirate Kingdom' as an MP, and the eponymous lead in a television drama/documentary of John Wycliffe. As a huge admirer of J B Priestley it is a pleasure and a thrill to be cast in I Have Been Here Before.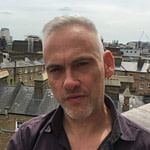 Recent credits include The Laramie Project (John Lyon Theatre, London) and The Wily Widow (Teatro Franco Parenti Milan; Hen and Chickens, Islington) He continues to work for Channel 4 News as Voice Consultant to their broadcasters and journalists, and private clients include presenters on BBC TV News and Sky News! Vernon heads up Voice, Speech and Communication courses at City Lit, the UK's largest adult education institution, as well as managing its accredited acting training programme. He is thrilled to present the 5th summer repertory season at the Shelley Theatre, having previously directed over 70 productions in regional repertory as well as shows on the London fringe and around drama schools including The Actors' Training Company Agents' Showcase in Covent Garden (2017); Separate Tables(2016); Season's Greetings (2015); Cause Celebre (2014); A Christmas Carol (2011); The Wonderful World of Dissocia (2010); Cavalcade (2007); Everyman (2005); The Crucible (2004); The Seagull (2003) and many others.
Su Gilroy is a freelance theatre director with more than 50 productions to her credit, from short rehearsed readings to full scale productions in number one venues. She enjoys the diversity of projects that this means she get to work on, including new writing, classics and panto.  She is thrilled to be joining the London Repertory Players as she loves working in rep. She spent five summers at the Manor Pavilion Theatre Sidmouth and directed 20 plays in rep, including JB Priestley's An Inspector Calls, September Tide by Daphne Du Maurier, The Unexpected Guest by Agatha Christie, several Alan Ayckbourn plays, and The Gentle Hook and Deadly Nightcap by Francis Durbridge. She also directed four plays in rep at the Wolverhampton Grand Theatre including Gaslight by Patrick Hamilton.
Other directing work includes many new writing pieces, in London and at the Brighton fringe, and several youth productions, in this country and in America. She was Assistant Director on Cinderella at the Lyceum Theatre in Crewe and on several pantomimes and Shakespeare productions for Bitesize Theatre Company.
She has extensive theatre knowledge, having worked in nearly all theatre departments including on-stage, back-stage and front of house, and she has an MA in Theatre and Performance Studies from the University of Manchester, through Rose Bruford College.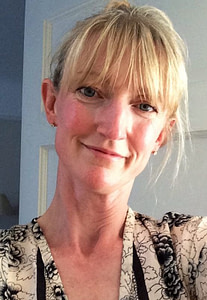 Keely's first production was at The Shelley Theatre in 2013 as ASM on Trial by Ego, in association with the charity Four and Twenty Blackbirds. In 2016, she co-founded 'The Winchester Pub Theatre', with a desire to reinvigorate fringe theatre within the Bournemouth area. Keely went on to stage-manage the inaugural season of monologues and duologues at The Winchester, including productions of The Vagina Monologues, The Singing Bowl, The Telltale Heart, Syd Barrett, and Piaf. She joined Doppelganger Productions in early 2017, producing The Murder Wife, along with co-producing and stage managing the Arts Council funded RIDE! Keely has also worked with local theatre company ImpAct Theatre, as well as Airpocket Productions, reuniting with rep regulars Mark Spalding and Barbara Dryhurst. Keely is delighted to return for a third season with the  London Repertory Players.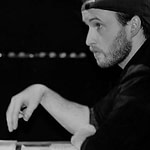 Jordan has worked as Assistant Director on Vernon's production of 'The Laramie Project' this year as well as Deputy Stage Manager on 'Blue Stockings' and as Assistant Stage Manager on 'Her Naked Skin', all at the John Lyon Theatre, London. Jordan also works as a sound and light designer in theatre at various venues throughout London. He is currently working on several short films as an Assistant Producer and 2nd Assistant Director, alongside writing his first play which he hopes to have up and running by the end of this year. In the meantime, he is looking forward to a summer by the seaside, with the hopes of some surf worthy waves!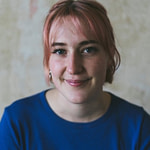 Ayla is a graduate student at the Arts University Bournemouth, studying set design for film. Through her studies, she has developed an interest in prop making and set construction, skills she hopes will integrate her into the practical world of theatre design.
She has designed a number of films in and outside of university, with additional ongoing work designing spaces for a student run pop up art exhibition. Ayla is currently working with the university to develop environmentally conscious practices on the film course.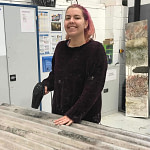 Erin Thomas is a recent graduate of AUB's BA (Hons) Costume and Performance Design Program. She has interned in Nashville, Tennessee with The Nashville Shakespeare Festival- sewing costumes, as well as building props for The Circle Players' production of Into the Woods. In her final year of University she successfully designed a production of Aristophanes' The Birds and found success assisting the scenic artist on the subsequent productions. You will be able to see her final designs in the restaging of Masque Macabre– postponed to later this year.